The former Governor of Anambra state, Mr. Peter Obi has reacted on a social media reports against him saying he acquired #650 million Naira mansion in Enugu state.
According to the social media report said " Obi the liar, he will come back here, he will come back here to say he has just one wristwatch"
On his twitter twitter page reacted said "I didn't buy any house in Enugu or elsewhere. I do not need a house outside of Anambra for now, and I am committed to living in my house in Onitsha. The houses I am interested in building, for now, are hospitals and schools.
See his response here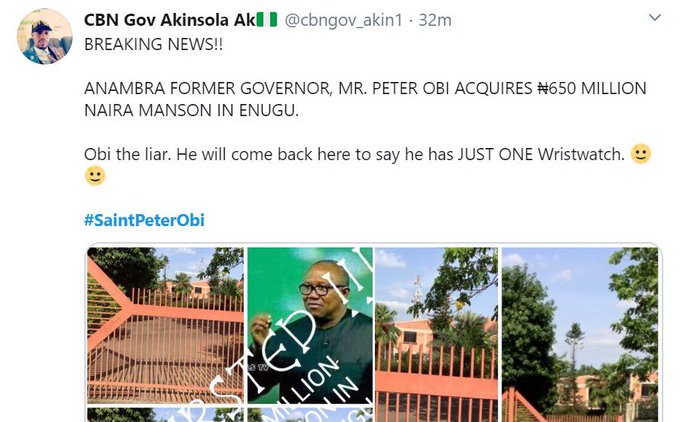 #staysafe